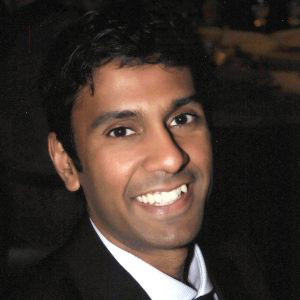 Medical Degree:
Baylor College of Medicine, Houston, Texas, August 1995-May 1999
Residency: Internal Medicine, Baylor College of Medicine, Houston, Texas, June 1999-June 2002
Fellowship: Gastroenterology, Baylor College of Medicine, Houston, Texas, July 2002-June 2005
Board Certified: Internal Medicine, Gastroenterology
I come from a family of physicians, which influenced me to become a physician myself. Growing up, my parents taught me the value of education, a work ethic, looking out for others, and perhaps most of all curiosity. Throughout my life I've been a very curious seeker of truths, which has led me to seek knowledge and continually question the knowledge I find.
I came to Houston in 1988. I attended Westfield High School in Spring, Texas, and was valedictorian of the Class of 1992. I entered Stanford University as a National Merit Scholar. I graduated in less than three years with a B.S. with Distinction in Biological Sciences and earned membership to Phi Beta Kappa. I was elected to Alpha Omega Alpha during medical school at Baylor College of Medicine. I then completed internal medicine residency and gastroenterology fellowship at Baylor College of Medicine. I published several papers during my fellowship training and presented at the Plenary Session of the 2004 American Association for the Study of Liver Diseases Meeting. In establishing Integral Gastroenterology Center, P.A., in Spring in 2005, I've come full-circle.
I am a clinician at heart and also enjoy teaching gastroenterology trainees and medical students as a Clinical Instructor at Baylor College of Medicine. I am a member of the Texas Medical Association and Harris County Medical Society.
When I'm not spending time with you, I enjoy being with my family, reading everything from finance to philosophy, writing about renewing the promise of medicine, and watching my beloved New Orleans Saints.